Club 90 is Moving!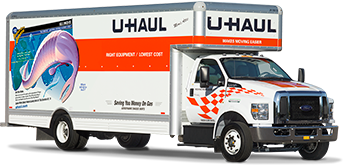 North Shore Community Support Servics, Inc. and Club 90 will be moving to a new loation at the end of this month.
Because of landlord issues, structural problems and roof leaks with the building at the current location, and excessively high rent, the Board of Directors and the staff of NSCSS / Club 90 made the decision to relocate to better premises at a new location at Paris Plaza.

Our new location will offer us more room, and will have additional facilities for our members including showers, larger clerical unit, games room, and improved kitchen facilities, as well as offices for staff and Board room for meetings.

We will begin packing all belongings beginning February 23 as we prepare to move on February 28. During this period, services and programs at NSCSS / Club 90 will be impacted. Club 90 will be closed on Wednesday, February 28 for moving.

Beginning on Thursday, March 1, we will be at our new location at Paris Plaza, 10 Paris Avenue. It is the former VitFit gym location and next door to the EcoMat laundramat. Our new location will be accessible by bus via the Lakeside Route. A new dollar store - Your Dollar Store With More - is located next door.

We will be unpacking and setting up at the new location and expect to be fully functional by March 12. In the meantime, meals may not be available at Club 90 in the week of February 26 to March 2. Meals will be available for $1.00 at the Salvation Army HOPE Centre on Monday, March 26, Wednesday 28, and Friday, March 2, and for $5.00 at Grace Christian Centre CAFE on Tuesday, February 27 and Thursday, March 1.

We can use some help to pack up everything in the days leading up to moving and to unpack and set up everything at the new location after moving. See one of the staff if you like to help out.

We apologize for the inconvenience moving is causing and look forward to serving you at our new location.