Home
About Us
Club 90
Senior's Mental Health
Volunteer
Board of Directors
Annual General Meeting
NE LHIN NSCSS MSAA
Contact Us
Resources
Meals
Activities
Recreation
Events
East Algoma Connects
Stepping Stones
Reports
Français

What is Club 90?

Club 90 is a Psychosocial Rehabilitation Program for adults in Elliot Lake and the surrounding area. Through support and sharing, members and staff provide a place to belong, a warm place, where members can achieve new levels of esteem and confidence in an atmosphere of stability and challenge. Everyone has something to offer.





The Clubhouse

Club 90 uses the clubhouse model to run its activities. The club is organized into the following units:



CAFÉ:

Service from the cafe is available at nominal cost to members.


CLERICAL:

Members participate in general office operations and publish newsletters.


MAINTENANCE:

Members maintain premises and equipment.




Members and staff are responsible for developing or updating the various skills necessary for the proper operation of the club units. These work habits and abilities will upgrade the members potential and assist in a renewal of self confidence and self reliance.



Members of Club 90 help prepare a lunch or dinner daily. For a nominal amount, members enjoy a nutricious meal prepared onsite. Check the meal schedule to see what's cooking.



© COPYRIGHT 2021 ALL RIGHTS RESERVED www.nscss.com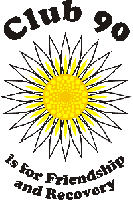 Club 90 is open!.



Staff will work on-site and will be available to help you.



For more information, please call (705) 848-2879 and leave a message, or e-mail at mhsupport@nscss.com or
supportmh@nscss.com.

If you are in crisis you can call the crisis line at 705-848-2585.



November Activities





Something different everyday




Please call (705) 848-2879 to find out what is taking place today.






Harvest Kitchen




Every Monday, Wednesday and Friday




11:00 am to 1:00 pm




Legion Hall


Healthy meals will be served between 11:00 am to 1:00 pm at the Legion Hall for those in need. Meals will be available for dining in or take-out. This is a great opportunity to meet your friends and socialize.



Christmas Gift Exchange




Beginning this Monday until Friday, December 2


Sign up at Club 90 if you want to participate in the Christmas gift exchange. Purchase a Christmas gift valued around $10.00 and bring it to the Club wrapped. Christmas gifts will be handed out at the Christmas dinner.



Thank a Veteran Rock Painting




Tuesday, November 8




Begins at 10:00 am


We will paint rocks with poppies and messages of thanks to our veterans that had served for Canada in various wars and conflicts.



Nintendo Switch




Tuesday, November 8




Begins at 2:00 pm


Challenge yourself and your friends by playing your favourite video games on the Nintendo Switch game system and see who can win.



Music Jam and Dance Session




Every Wednesday this month




All Day


Bring your music instruments to Club 90. Play and dance to your favourite songs and music videos, or drop by and listen to music presented by fellow members and on music videos.



Baking Muffins




Thursday, November 10




Begins at 1:00 pm


Join Brenda as we make a variety of muffins for our members and staff.



Remembrance Day Ceremony




Friday, November 11




Begins at 10:30 am


Club 90 members and staff will observe Remembrance Day with a ceremony broadcast on television from Ottawa. At 11:00 am, we will observe a minute of silence to honour those that died in war. Remembrance day programs and activities continue throughout the day.



Making Christmas Decorations




Monday, November 14




All Day


We will make Christmas decoration to decorate the Club for the Christmas season. Please see Kelly if you are interested in participating.



Mood Tracker




Tuesday, November 15




All Day


Keep track of your mood by logging your feelings on a mood tracking poster.



Decorating Club 90 and Photo Booth




Friday, November 18




All Day


The members and staff will be getting into the Christmas Spirit by decorating Club 90 for the holidays. We will make a photo booth for those Christmas selfies as part of the decorating. Come over and help out to put up the decorations.



Christmas Food Hampers




From now until Monday, December 5


Members can apply for a Christmas Food Hamper from now until December 5. Please see a staff member at the Club or call (705) 848-2879 to register. Deadline to sign up is December 5. The Christmas Food Hampers will be available for pick-up during the week before Christmas.



Making Christmas Gifts




Thursday, November 24




All Day


Be creative and take the do-it-yourself way for your Christmas gifts for the gift exchange. Ideas include calendars, napkin holders, candles, table centrepieces, and more. Material and supplies will be available. Bring your favourite photographs if you wish.



Santa Claus Parade




Friday, November 25




All Day to assemble the float




Staging for parade by 6:30 pm behind Scotiabank




Parade begins at 7:00 pm


The big day is here! The parade gets underway at 7:00 along Ontario Avenue from Brunswick Walk to Hillside Drive N. If you are watching the parade, the best location is along the Upper Plaza and along Ontario Avenue from Columbia Walk to Quebec Road. Hot Chocolate will be served in front of City Hall after the parade. Click here for details.



Christmas Baking




Monday, November 28




All Day


Join Brenda to make a variety of Christmas goodies. Items includes cookies, Nanaimo bars, brownies, and more. Recipes and ingredients are provided.



Christmas Cards




Tuesday, November 29




Begins at 1:00 pm


Join Lesley to make Christmas greeting cards. You can make one to go with your Christmas gift exchange or for your friends and family.



Reminder
Club 90 Closed
Thursday, November 17 - Staff Stat
Meals at Club 90
Meals will be served inside Club 90 as of Tuesday, October 11. Meals will be served at 1:30 pm and 2:30 pm with a maximum of 10 persons sitting individually at tables. Please call (705) 848-2879 by 11:00 am to reserve a spot for your meals. Take-outs will still be available.
Elliot Lake Red Wings Games


Club 90 has four Season Passes for Elliot Lake Red Wings games. Call Kelly at (705) 848-2879 for details and to reserve a pass if you want to go to an Elliot Lake Red Wings game at Centennial Arena.
Mandatory Face Masks
Face masks must be worn while at Club 90, on Elliot Lake Transit, in health-care settings, and in some public indoor places where management requires masks to be worn. Click here for policy.
Do your part to reduce spreading COVID-19
Wash your hands frequently.

Avoid travel to areas with high COVID-19 cases.

Physical distancing - Stay at least 2 metres (6 feet) from other people.

Wear a mask where physical distancing is difficult or not possible, such as on public transit and in stores.

Get vaccinated when you are eligible.

Get tested if you develop symptoms.

Stay home if you are sick.