NSCSS / Club 90 information and update


Elliot Lake, along with Canada and the rest of the world continues to deal with a COVID-19 pandemic that is impacting day-to-day activities locally and abroad and has left people ill. The virus had impacted operations at North Shore Community Support Services and Club 90. We are currently in the third wave of the pandemic.


COVID-19
infections are occurring in Elliot Lake, as well as Blind River and Massey. More contagious and infectious variants of the virus have been confirmed locally. A state of emergency and a stay at home order has been declared for Ontario from April 8, 2021 to May 6, 2021. Club 90 is closed during this period and out of town travel is restricted.

Vaccines are currently being administered to people 55 years of age and older and to eligible front-line healthcare workers. Those 55 to 70 can get their shots at the Shoppers Drug Mart clinic and anyone 70 years and up can get their shots at the Collins Hall clinic.


Gatherings are currently not allowed. Restaurants, bars and clubs are permitted to be open for takeout and delivery only. Retailers are restricted to curbside pick-up or delivery except for grocery stores and pharmacies where limited in-person shopping is permitted with limits on the number of custemers that may enter the premisis. Wearing face masks and social distancing are required to help reduce the chance of getting infected by the COVID-19 virus. Out of town travel is restricted to essential purposes like attending medical appointments. People returning from out of town travel must self-isolate for 14 days upon their return.


Click here for information about the lockdown across Ontario.

At the present time, the following measures are in effect at Club 90:

Stay home except to buy groceries or medication, to go to medical appointments, to get vaccinated, to walk dogs, or to get outdoor exercise.

Club 90 is closed and staff will work off-site. - see attachment.
Mental health workers will continue to make outreach calls to check on your well-being.
Meals will not be available.
Physical distancing and wearing face masks are required to reduce spreading COVID-19.
Stay home if you are sick.
Book your appointment to get vaccinated when you are eligible. Anyone 55 to 70 years can get vaccinated at the Shoppers Drug Mart clinic; those 70 years and older at the Collins Hall clinic.

Please note that other social services and businesses have also had to modify their programs and close operations.

"The Beehive", a drop-in centre run by the Consumers Survivors Initiative is closed.
Cafes and lunch programs at the Salvation Army and Grace Christian Centre are available on a take-out basis.
The Elliot Lake Food Bank is still open but asks you to call ahead for an appointment at (705) 461-3663.
AJ Bus Lines shopping and casino trips have been suspended.
Community events have been cancelled, postponed or modified to comply with public health regulations.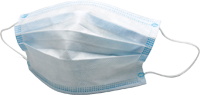 Wearing masks is mandatory in all indoor public spaces and adjacent parking lots across Ontario. The provincial government passed regulations requiring everyone to wear a face mask while indoors in public spaces including Elliot Lake Transit, grocery and retail stores, banks, restaurants and bars, medical and personal services, automotive garages, places of worship, and anywhere else, indoors or outdoors, where physical distancing is difficult or impossible, like parking lots. Algoma Public Health has mandated similar requirements to wear masks throughout the Algoma District. Click here for policy.

Mental Health Workers will be available Monday to Friday 9-5 to offer support via phone and email (contact information below), as well as one-on-one counselling.

By phone:

By e-mail:

By Social Media:

If you are in crisis you can call the crisis line at 705-848-2585.

Club 90 has adapted over the past year with new programs and activities. Click here for the report.

Mental health workers will post updates and will contact you to continue to help make you feel engaged with others.
We apologize for the inconvenience the closure and program suspensions has caused. We will keep you updated as circumstances change.

We thank you for your cooperation and understanding in this time as we encourage those who can to self-isolate to keep yourselves as well as others healthy!